Property Features
All descriptions of the property, economic and financial information are for general information purposes only and my not be relied upon by potential purchasers. The maps, plans and other information included in the document are provided for the assistance of potential tenants/purchasers and neither the seller, nor Capital North Commercial Realty Corp., will be responsible or liable for these materials or any facts, conclusions, opinions or recommendations arising therefrom. This information contains proprietary, non-public information regarding the property and leasing information and is furnished to qualified tenants/purchasers on a confidential basis. The information contained herein has been obtained from TREB, MPAC, Polaris, the Regional Municipality of Simcoe, the Town of New Tecumseth, City of Toronto, York Region, Peel Region, Ontario Municipal Board, Province of Ontario and/or other sources that we deem to be true and correct and has been prepared for the purpose of providing prospective tenants/purchasers with general information to assist them in their evaluation of the property, for the purpose of determining whether or not to proceed with an offer to lease or an acquisition. No representation or warranty, expressed or implied, is made by Capital North Commercial Realty Corp. Or the owners as to the accuracy or completeness of the information or any other written or oral communication transmitted or made available to prospective tenants/purchasers of the asset. Nothing contained in the memorandum is, or shall be relied upon as, a promise or representation, whether as to the past or future performance of the investment contemplated herein. Only those representations and warranties made in a commercial lease or a definitive agreement of purchase and sale shall have any legal or binding effect. The real estate broker(s) named in this information memorandum recommends that the prospective tenant/purchaser conducts his own due diligence as may prescribed within an definitive agreement and obtain independent professional advice. The prospective tenant/purchaser further acknowledges and agrees that no information provided by such real estate broker(s) or the owner is to be construed as accounting, legal, tax or environmental advice.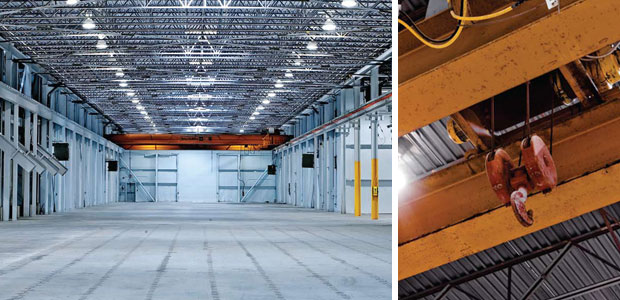 Zoned for industrial use, 5730 Second Line is perfectly suited for a wide range of uses such as manufacturing, warehousing, research and development, machinery and equipment sales.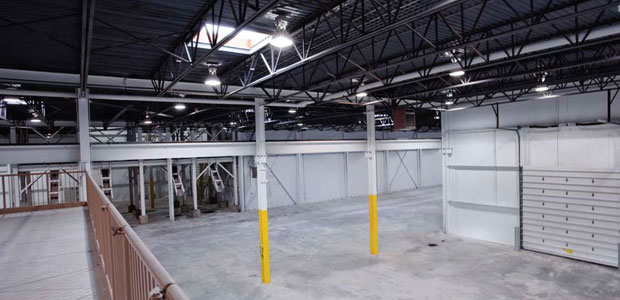 5730 Second Line comes fully equipped with drive in shipping doors making your delivery process effortless. If required, modifications can be made for truck level shipping. Ceiling heights are at 24 feet clear and bay sizes range from 54 by 448 and 54 by 240. The industrial complex comes complete with three cranes at 1 x 10 ton and 2 x 15 ton. The system has both interior and exterior rails.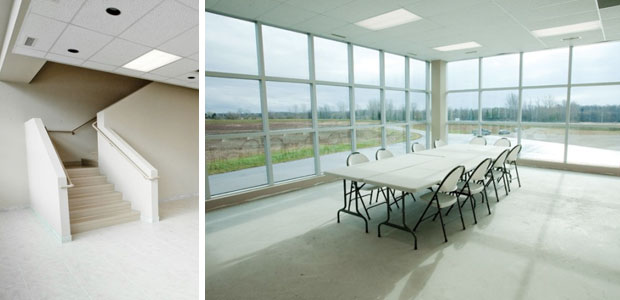 Fabulously designed accessory offices are fully loaded with luxurious amenities. Located on two floors, 5730 Second Line has over eleven thousand square feet of office space.